Enabling Directory Browsing in the Domino WebServer
If you want to use the IBM Domino Webserver to offer a few files for download from the file system and not a database, you will face the issue that Domino does not allow "Directory Browsing" by default.


This would force you to either create a new index file or similar, every time you add or remove a file or send an explicit list of files to the person that should download the files.
Fortunately, there is an .INI parameter for that! Add

HTTPTurnOnDirectoryBrowsing=YES
to your notes.ini, Server Configuration Document or directly to the server console via "set config", restart the webserver and voila, directory browsing is enabled: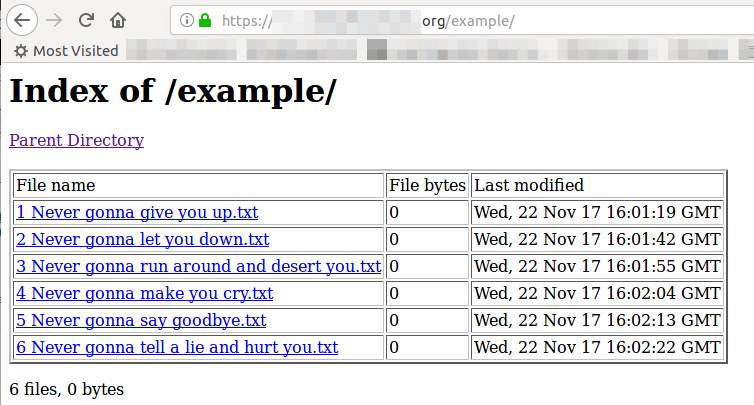 Be aware, that is a server wide setting and applies to all Web Sites/Virtual hosts/... and may cause severe security issues!
Source:
IBM Notes and Domino 9.0 Social Edition Forum - How to enable DOMINO 9.01 HTTP directory browsing ?